Endodontics
Endodontics is the dental specialty concerned with the study and treatment of the dental pulp. Endodontists perform a variety of procedures including endodontic therapy (commonly known as "root canal therapy"), endodontic retreatment, surgery, treating cracked teeth, and treating dental trauma.

Root canal therapy is one of the most common procedures. If the dental pulp (containing nerves, arterioles, venules, lymphatic tissue, and fibrous tissue) becomes diseased or injured, endodontic treatment is required to save the tooth.
Prosthodontics
Prosthodontics is one of the dental specialties to offer the most advanced form of sequencing treatment, restorative treatment and maintenance. Prosthodontic treatments are designed to produce a balance between functionality, longevity and esthetics.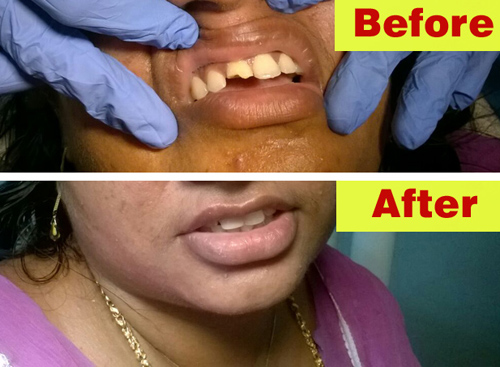 Prosthodontists are experts in the restoration and replacement of teeth - they make smiles look beautiful and function the way they should. Prosthodontic treatments include a wide repertoire of solutions including fillings, dentures, veneers, crowns, bridges, splints/nightguards, implants and cosmetic dentistry.
Periodontitis
Periodontitis, also known as gum disease and pyorrhea, is a set of inflammatory diseases affecting the tissues surrounding the teeth. Periodontitis involves progressive loss of the alveolar bone around the teeth, and if left untreated, can lead to the loosening and subsequent loss of teeth.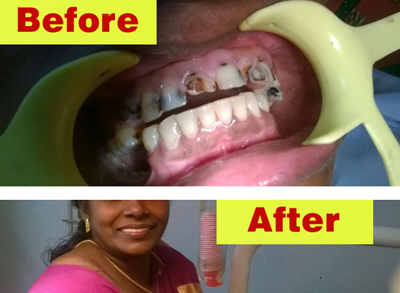 In dentistry, periodontics deals with the prevention, diagnosis and treatment of diseases involving the gums and structures which support teeth. In most cases, periodontitis is preventable. It is usually caused by poor dental hygiene.
Cosmetic Dentistry
Cosmetic dentistry is generally used to refer to any dental work that improves the appearance of teeth, gums and/or bite. It primarily focuses on improvement dental aesthetics in color, position, shape, size, alignment and overall smile appearance.
Cosmetic dentistry may involve bonding, porcelain veneers (laminates), crowns (caps), gum grafts, teeth whitening (bleaching), laser whitening, gum depigmentation and enameloplasty.