Dental Implants
A dental implant is an artificial tooth root that is placed into your jaw to hold a replacement tooth or bridge. Dental implants may be an option for people who have lost a tooth or teeth due to periodontal disease, an injury, or some other reason.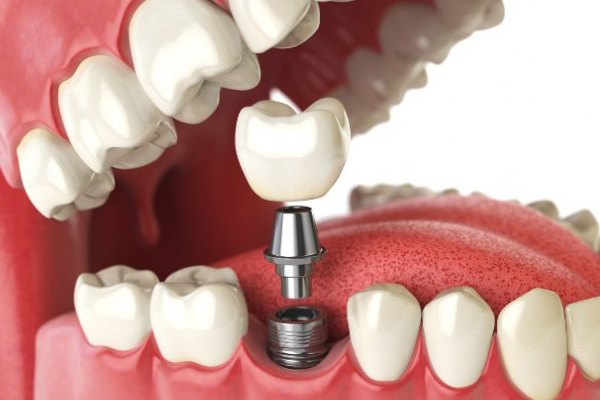 Sai Nirmal Dental Clinic uses a medical-grade titanium implant fixture that, over time, actually fuses to the living bone cells of the jaw. This union forms a strong and durable anchor for your new teeth, meaning there's no slippage or other movement (which can sometimes happen with dentures). There are also no problems eating with dental implants, no need to repair them regularly and no more worrying about smiling freely and openly.
Root Canal Treatment
A root canal is a treatment used to repair and save a tooth that is badly decayed or becomes infected. During a root canal procedure, the nerve and pulp are removed and the inside of the tooth is cleaned and sealed.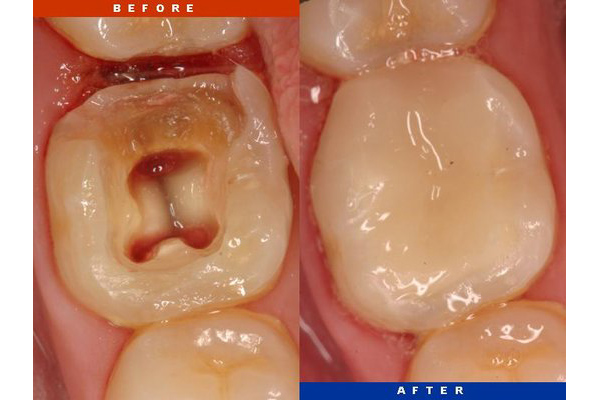 Root canal treatment is necessary when parts of your tooth become inflamed or diseased. Root canals can save your tooth. A root canal treatment usually takes 1 or 2 office visits to complete. There is little to no pain because your dentist will use local anesthesia so you don't feel the procedure. Once the procedure is complete, you should no longer feel the pain you felt before having it done.
Dental Bridge
Dental Bridges literally bridge the gap created by one or more missing teeth. At Sai Dental Clinic, we create a Dental Bridge which is made up of two or more crowns for the teeth on either side of the gap and a false tooth/teeth in between.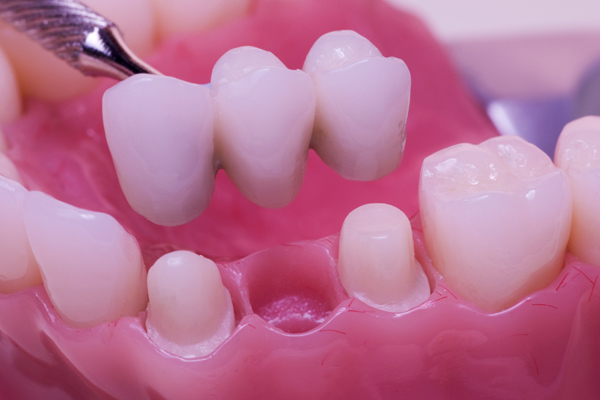 There are three main types of dental bridges - Traditional bridges, Cantilever bridges, and Resin bonded bridges. Dental bridges can last five to 15 years and even longer. With good oral hygiene and regular checkups, it is not unusual for the life span of a fixed bridge to be over 10 years.
Pediatric Dental Care
Pediatric dentistry is the branch of dentistry dealing with children from birth through adolescence. Dental health care for children is important to maintain the primary teeth from decay and cavities. Early dental visits will help in preventing decay; monitor the development of the permanent teeth.


Pediatric dentists are dedicated to the oral health of children from infancy through the teen years. They have the experience and qualifications to care for a child's teeth, gums, and mouth throughout the various stages of childhood. A pediatric dentist offers a wide range of treatment options, as well as expertise and training to care for your child's teeth, gums, and mouth. When your pediatrician suggests that your child receive a dental exam, you can be assured that a pediatric dentist will provide the best possible care.
Orthodontics
Orthodontia, also known as orthodontics and dentofacial orthopedics, is a specialty field of dentistry. They specialise in the prevention, diagnosis and treatment of dental and facial irregularities to help correctly align teeth, bites and jaws, including straightening teeth.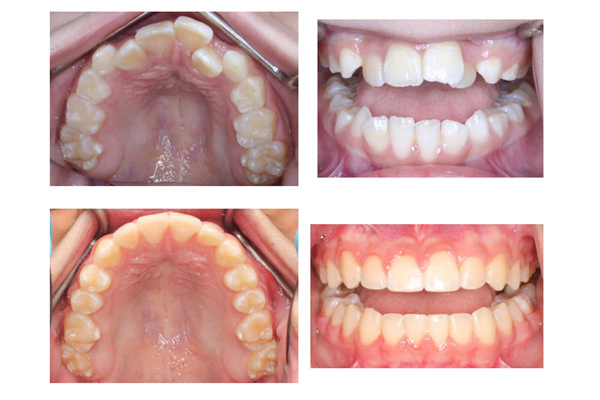 Orthodontic treatment can focus on dental displacement only, or can deal with the control and modification of facial growth. In the latter case it is better defined as "dentofacial orthopedics". Orthodontic treatment can be carried out for purely aesthetic reasons—improving the general appearance of patients' teeth and face for cosmetic reasons but treatment is often prescribed for practical reasons, providing the patient with a functionally improved bite (occlusion).
Oral & Maxillofacial Surgery
Oral & Maxillofacial Surgery (OMS or OMFS) is the extraction or removal of badly broken teeth or tooth roots, impactions (removal of third molar teeth or the wisdom teeth) can be done under local anesthesia, general anesthesia or conscious sedation.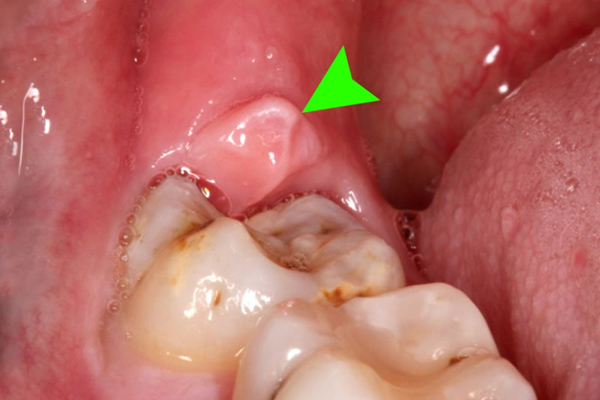 Oral and maxillofacial surgery specializes in treating many diseases, injuries and defects in the head, neck, face, jaws and the hard and soft tissues of the oral (mouth) and maxillofacial (jaws and face) region.